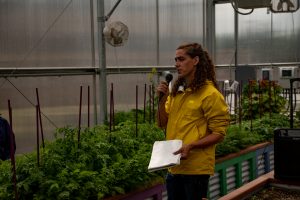 Executive Director: Evan "Lanny" Ellis
Lanny is a gardening and permaculture enthusiast from Arlington, Texas. He moved to Colorado in 2013 and made Eagle County his home. He earned his Permaculture Design Certification from the Colorado Rocky Mountain Permaculture Institute (CRMPI) in 2016 and completed the Colorado Master Gardener course in 2017. His is always enthusiastic to share his skills with others, empowering them towards regenerative lifestyles.
---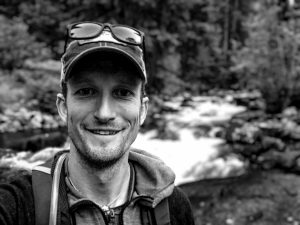 Treasurer: Adam Fenton
Adam is originally from Nebraska where he spent 5 years organizing rallies, event speaking, running an environmental club, and creating an educational summit to train high school and college youth how to be citizen lobbyists. In 2017, he spent the summer biking across the country as a photographer and volunteer with 47 other incredible humans, which led him to the Eagle River Valley. His passion is working to make sure that everyone has equal access to having an enjoyable, healthy, and sustainable life – a passion that he pursues through his work with New Roots CO and YouthPower365.
Shawna Wood
Shawna Wood, founding member of the New Roots board, is a youth development professional and long time Eagle County local.  Much of her professional experience has centered on connecting kids to their food source and the natural world in general. In her free time you can find Shawna in the mountains hiking, climbing or snowboarding or at a concert enjoying live music.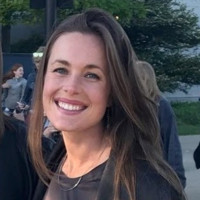 Laura Hartman
Laura Hartman, MPA/MSES, is a founding board member and serves as the Treasurer of New Roots. Her background is in health equity, community development, and food security solutions. In her free time, Laura enjoys studying Spanish, trail running, and dabbling in a variety of food preservation techniques.
Photo Coming Soon!
Shawn Bruckman
Shawn Bruckman is an Edaphologist who studies how the soil interacts with living organisms. With over a decade of experience in sustainable resource management and soil biology, she uses her Master Gardener and Master Mountain Composter certifications to help teach her community about organic gardening. Bruckman has published two soil education tools, one of which is endorsed by Colorado State University and approved by Colorado Academic Standards for STEM education in high school curriculum. In 2012, Shawn founded a soil health management business called The Ground Up and in 2016 she helped launch the Vail Valley's premier community compost program run by Vail Honeywagon. When she's not buried in compost, building community gardens or teaching recycle and compost classes, you can find her skiing or hiking in the mountains of Colorado.  
Want to get involved with this Eagle River Valley non-profit? We want to hear from you! Email us at info@newrootsco.org and be part of building a resilient community, fueled by food!