New Roots CO

is hosting its second annual Food System Summit in Eagle County on February, 22nd.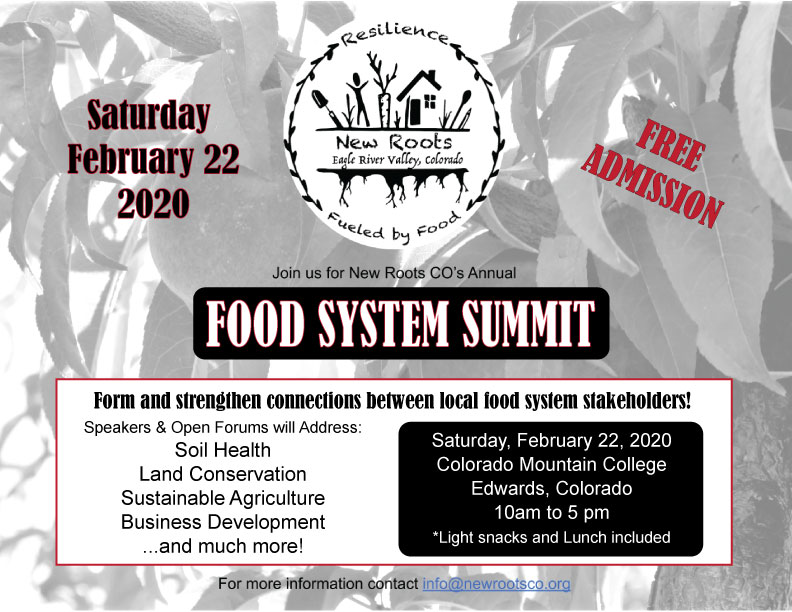 The Food System Summit will be held at the Colorado Mountain College campus in Edwards, CO. ( 150 Miller Ranch Rd, Edwards, CO 81632)
Form and strengthen connections between farmers, buyers and other local food system stakeholders
Hear from Ag and Soil experts from across the state of Colorado
Learn about Soil Health, Land Conservation, Sustainable Agricultural Techniques, Business Development, and more!
Admission is FREE
Agenda
10:00-10:30
10:30-10:45
10:45-11:30
11:30-12:30
12:30-1:15
1:15-1:30
1:30-2:15
2:15- 2:45
Registration
Welcome and Opening
Panel One – Soil Health
Lunch/Lightning round networking
Panel Two- Value Chain
BREAK
Breakout Sessions (x3)
Wrap up & Closing
3-5pm Mixer!
At Main St Grill in the Edwards Riverwalk Plaza